Getting ISO 14001 Consulting in Illinois (IL)

Have you ever heard of an ISO quality standard that focuses on keeping nature or the environment clean, safe, and free from any type of danger? Did you know that ISO 14001 is just about that?
While the state of Illinois is more of a concrete jungle than a steady forest, gaining ISO 14001 certification is never an exemption. And even if the ISO 14001 is not a required standard, why do you think it's looked for and sought after by many businesses and organizations?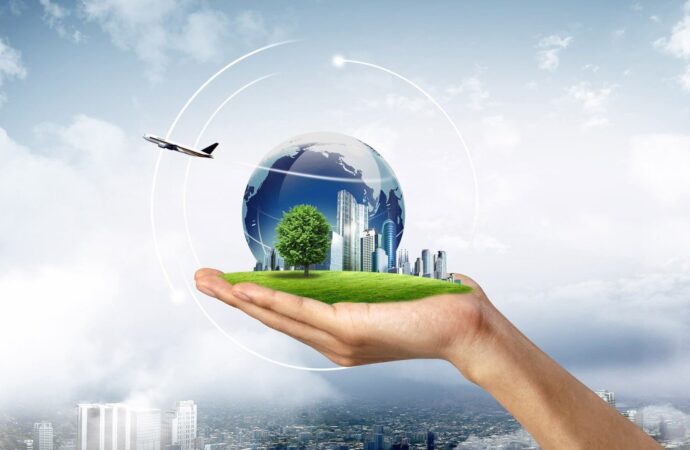 Basic Details of ISO 14001
If we were to dissect further, ISO 14001, also known as the Environmental Management System or the EMS standard, is the set of rules and guidelines that is made and designed to help a company or an organization in ensuring that their processes and procedures contribute to the betterment of the environment.
Basically speaking, it is a standard that is driven to provide guidance to businesses and organizations about how they can contribute to the overall health and condition of the environment.
Advantages of Becoming ISO 14001 Certified
The following are some of the advantages and benefits of becoming an ISO 14001 certified organization:
Primary advantages over other businesses and competitors

Savings in cost and expenses when it comes to waste management

Compliance when it comes to environmentally inclined and related practices and policies

Demonstration of your organization or your company's eagerness in helping the environment

And many more!
For all other benefits that you can get, you will figure it out while you're in transit is becoming a company or an organization that is ISO 14001 certified!
Now, we're onto the question of how you can get it – this leads us to the question of…
Where Can You Get ISO Certification?
If you're having trouble finding the best place where you can get ISO 14001 certification, then you're just on the right page today!
We here at IQC the ISO Pros in Illinois have been the primary source of information and training for ISO 14001, as well as other ISO standards in the whole of Illinois.
Unlike other companies and organizations, we have been providing our clients with the best and the highest quality of auditing, certification, and accreditation – no matter what ISO standard it is!
Contact Us Today!
So, don't hesitate to give us a call via our hotline or to send us an email about the specific ISO standards you need help with. Our team is comprised of the most talented and the most skilled professionals in the ISO 14001 standard and we will always be ready and open to help you with it.
Shoot us an email or give us a call – we will always be ready and prepared to provide and showcase the skills that we have gathered through decades of experience. Work with us now and get world-class quality services without overpaying!
We will offer a free quotation so that you'll know what expenses you are up against!
IQC The ISO Pros of Illinois can help you implement, train on, consult, and have your company and/or organization certified on the following ISO Certifications:
If you want to enjoy the above-listed benefits, contact IQC the ISO Pros of Illinois, now. Our services are accessible in all of the below-mentioned cities: