Getting ISO 45001 Consulting in Illinois (IL)

Do you know what it means to be ISO 45001 certified? Are you looking at the different ways of how you can improve the credibility and the reputation of your business or your organization but you're not sure of the things you can do?
If so, then you are just on the right page because we here at IQC the ISO Pros in Illinois are here to help and assist you!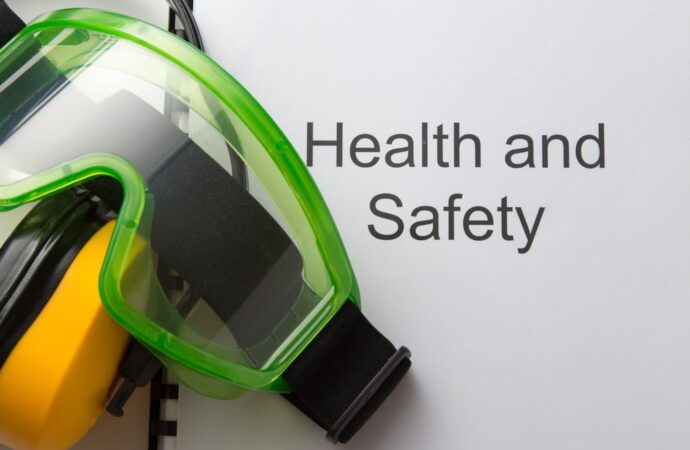 Before we get into that further, do you know what the ISO 45001 standard is all about in the first place?
What the ISO 45001 Standard Is
In the easiest terms and ways, the ISO 45001 is the international standard that is directed and steered toward Occupational Health and Safety (OH&S).
Basically, it's a standard that is followed by businesses and by organizations for them to be able to ensure that people within their premises are safe from any type of accident or disease that might come up in the environment.
Benefits and Advantages of ISO 45001 Certification
Now that you know what the ISO 45001 certification is all about, how would this be able to benefit you and your organization?
To give you some of the pros and the benefits of attaining certification, they include:
Your hazard identification and distinction will be better and increased

Risk assessment and risk management will develop

You will have decreased downtime

You'll have reduced overall costs and expenses

Your business will globally be recognized as safe – you'll have the TUV SUD certification mark
These are only some of the most customary advantages that you can get if you decide to become certified against the ISO 45001 standard – other certifications are present and would be experienced while you're on your journey in becoming certified.
Where to Get Certification
While there are countless ISO standard certification and auditing companies out in the market, you will definitely love working with us here at IQC the ISO Pros in Illinois.
We are Illinois' top choice for all the ISO 45001 training, auditing, implementing, and certifying procedures across all industries and sectors. But, why would you choose to work with us for the ISO 45001 you're looking to get?
Why Work With Us?
Some of the reasons why we are always chosen as the ISO certification body are:
Considerate and reasonable rates and prices

Higher quality of results and work

Faster response and project completion

Better and more experienced experts and professionals

Proven and tested quality of services
Wherever you are in the state of Illinois, we're just a call or an email away. Never hesitate to contact us or to give us a call! Work with the best and the most sought-after ISO certification company in the entire state!  
Dial us today and get a free quotation for all the services you need and require!
We'll Give You a Free Quote!
In addition to all the benefits of working with us, we can also give you a free quotation or estimate of the services you need!
IQC The ISO Pros of Illinois can help you implement, train on, consult, and have your company and/or organization certified on the following ISO Certifications:
If you want to enjoy the above-listed benefits, contact IQC the ISO Pros of Illinois, now. Our services are accessible in all of the below-mentioned cities: